Easy on/off the Thruway
Plenty of Parking
(518) 400-1746
Open 11AM-11PM
- Kitchen hours -

Mon:
11AM-9PM
Tues:
Closed
Wed:
11AM-9PM
Thurs:
11AM-10PM
Fri:
11AM-10PM
Sat:
11AM-10PM
Sun:
11AM-9PM
- Holiday Hours -
Thanksgiving day: Closed
Christmas Eve: Closed @ 3pm
Christmas day: Closed
New Years day: Closed
Memorial day: Closed
4th of July: Closed
Labor Day: Closed
Take out Available any time!

Patticake Creations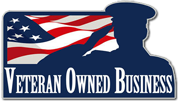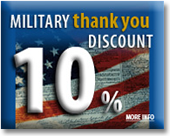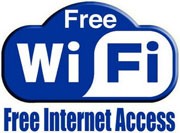 Daily Specials
SURE BETS TO THE RACING SEASON
Sunday Specials 4/30/17
Signature Bloody Mary with Shrimp Garnish - $12
TRACK BLOODY MARY- $15
Adult Root Beer Float - $12
MIMOSA - $9
Mint Julep (The official cocktail of the Kentucky Derby) - $11
Pix Six Top of the Stretch Martini - $12
**** SUNDAY BRUNCH **** (Served till to 3pm)
Omelet special, homefries & toast -$12 Waffle with bacon- $9
Egg sandwich with homefries - $10 Homemade pancakes with bacon -$9
Breakfast burger with side -$14 French toast with fruit & bacon- $12
Chicken & Waffles, homefries - $15
Bread Pudding French Toast & bacon -$15
13 North Breakfast, 2 eggs, bacon, toast & homefries - $9
TRACK BLOODY –meatballs, mozzarella sticks, waffle fries, pickles, olives, and celery in our House Bloody Mary. $15
HOT BROWN (An authentic Kentucky Derby snack created in 1926) – grilled Texas toast served open faced and broiled with turkey, cheese sauce, and parmesan cheese, then topped with chopped bacon and tomato. Served with choice of side. $13
UNDER WRAPS - grilled garlic and herb wrap with Crispy BBQ chicken, ranch dressing, fried onion straws, bacon, cheddar cheese, lettuce, and tomato. Served with choice of side. $13
TRIFECTA BURGER – 8oz burger topped with cheddar cheese, ham, bacon, and BBQ pulled pork on a grilled brioche roll. Served with choice of side. $15
MUDDY TRACK – 16oz NY strip steak topped with a Jack Daniels glaze and crispy onion straws. Served with vegetable of the day and choice of potato. $30
BLACK and BLEU FILET - 8oz bacon wrapped filet mignon with a bleu cheese sauce. Served with vegetable of the day and mashed potatoes. $32.
COWBOY STEAK - 24oz seasoned bone-in char grilled ribeye topped with garlic butter and onion ribbons and served with choice of potato and vegetable of the day. $42
TRY ONE OF OUR MANY HOMEMADE DESSERTS!
New… 5 Fried Oreos with Ice cream!