Easy on/off the Thruway
Plenty of Parking
(518) 400-1746
Open 11:30AM-10PM
- Kitchen hours -

Mon, Tues:
Closed
Wed:
11:30AM-9PM
Thurs:
11:30AM-9PM
Fri:
11:30AM-9PM
Sat:
11:30AM-9PM
Sun:
11:30AM-9PM
- Holiday Hours -
Christmas Eve: Closed @ 3pm
Christmas Day: Closed
New Years Day: Closed
Memorial Day: Closed
4th of July: Closed
Labor Day: Closed
Columbus Day: Closed
Easter: Closed @ 7pm
Take out Available any time!

Patticake Creations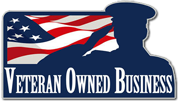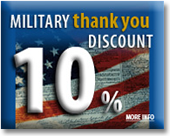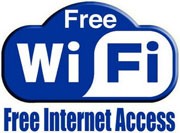 Daily Specials
SUNDAY BRUNCH SERVED UNTIL 2:00 pm TODAY
(See Sunday Brunch on the tool bar above for brunch menu)
SUNDAY DINNER SPECIALS AFTER 2:00 pm TODAY
DRINKS:
Signature Bloody Mary with Shrimp, Stuffed Olives, & Bacon Garnish - $13
Adult Root Beer Float (w/Shot Of Captain Morgan & Fireball) - $12
SPECIAL… Bonterra Cabernet, Chardonnay, or Sauvignon Blanc - $28 btl
Ginger Snap - Owls Brew stout, bourbon, ginger ale - $9
Mimosa - $9
APPETIZERS
STEAMER SUNDAY. $1 OFF ALL MENU CLAM
THE GRILLED BLOODY MARY – grilled cheese, waffle fries, bacon, olives, and pickles. $14
SAUSAGE & PEPPER SLIDERS – sauteed peppers and onions and topped with parmesan cheese. $12
STEAK QUESADILLA– steak, black beans, corn, cheddar cheese and pico de gallo in a flour tortilla. Served with salsa and sour cream. $14
SMOKED KIELBASA – bacon wrapped and grilled and garnished with sauerkraut and whole grain mustard. $12
ENTREES
STEAK COBB SALAD – romaine and iceberg lettuce with grilled steak, cucumbers, red onions bleu cheese crumbles, tomatoes, and hard boiled eggs. Served with choice of dressing. $19
MONTE CRISTO - golden battered French toast, slow roasted turkey, baked ham & Swiss cheese. Served with choice of side. $12
BREAKFAST BURGER – 8oz burger with ham, American cheese, and an over medium egg on a grilled brioche roll. Served with choice of side. $14
CHICKEN and BROCCOLI ALFREDO – tossed with penne pasta in a Alfredo sauce and topped with shaved parmesan cheese.. $18
CHICKEN and SAUSAGE – rosemary and garlic roasted bone-in chicken thighs, grilled sausage with peppers and onions, mashed potatoes, and vegetable of the day. $18
BLACK and BLEU FILET - 8oz bacon wrapped filet mignon with a bleu cheese sauce. Served with vegetable of the day and mashed potatoes. $34.
SURF and TURF –8oz bacon wrapped filet mignon topped with 5 jumbo shrimp scampi. Served with vegetable of the day and mashed potato. $48.
JACK DANIELS STRIP STEAK – 16oz NY strip topped with Jack Daniels sauce and crispy onion ribbons. Served with vegetable of the day and choice of potato. $32
COWBOY STEAK - 24oz seasoned bone-in char grilled ribeye topped with garlic butter and onion ribbons and served with choice of potato and vegetable of the day. $48
Add sautéed mushrooms, or sautéed onions, or blue cheese crumbs for $2
LOADED – 5 jumbo shrimp scampi for $14
TRY ONE OF OUR MANY HOMEMADE DESSERTS!