Easy on/off the Thruway
Plenty of Parking
(518) 400-1746
Summer Kitchen Hours

(3rd Wednesday in June to Labor Day)

Mon, Tues: Closed
Wed:
4PM-10PM
Thurs:
4PM-10PM
Fri:
4PM-10PM
Sat:
11AM-10PM
Sun:
11AM-10PM
Fall/Winter/Spring Kitchen Hours

(Labor Day to 3rd Sunday in June)

Mon, Tues: Closed
Wed:
4PM-9PM
Thurs:
4PM-9PM
Fri:
4PM-9PM
Sat:
11AM-9PM
Sun:
11AM-9PM
- Holiday Hours -
Christmas Eve: Closed @ 3pm
Christmas Day: Closed
New Years Day: Closed
Easter: Closed @ 7pm
Mother's Day: Closed @ 8pm
Father's Day: Closed @ 8pm
4th of July: Closed
Take out Available any time!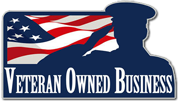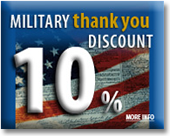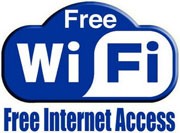 Daily Specials
SPECIALS
Fresh Fish Friday, 8/17/18
DRINKS
Signature Bloody Mary - Shrimp, Stuffed Olives & Bacon Garnish – $13
Grilled Bloody Mary - Grilled cheese, Waffle fries, Bacon, Olives, & Pickles - $14
Track Bloody Mary – Meatballs, Mozzarella sticks, Waffle fries, Pickles, Olives, & celery - $15
Adult Root Beer Float (w/Shot of Captain Morgan & Fireball) – $12
13 North Signature Sangria (Red or White) – $10 (20oz glass)
APPETIZERS
STEAK QUESADILLA– steak, black beans, corn, cheddar cheese and pico de gallo in a flour tortilla. Served with salsa and sour cream. $14
STEAMED MUSSELS – in white wine, butter, and garlic. Served with grilled focaccia bread. $12
SAUSAGE & PEPPER SLIDERS - sautéed peppers and onions and topped with parmesan cheese. $12
CRAB CAKES – 2 homemade cakes served with remoulade sauce. $18
ENTREES
STEAK COBB SALAD – romaine and iceberg lettuce with grilled steak, cucumbers, red onions bleu cheese crumbles, tomatoes, and hard boiled eggs. Served with choice of dressing. $19
COD FRANCESE- egg battered cod pan seared in a lemon white wine butter sauce. Served with angel hair pasta in garlic and olive oil. $18
PO BOY – fried clam strips, lettuce, tomato, red onion, and Cajun remoulade sauce on a grilled hoagie roll. Served with choice of side. $16
LINGUINE & CLAMS – Served in a white clam sauce. $24
FISH and CHIPS – beer battered white fish served with French fries, coleslaw, and tartar or cocktail sauce. $14
FISH SANDWICH – panko fried white fish with lettuce, tomato, onion, and tartar sauce on a grilled brioche roll. Served with choice of side. $12
FISH TACO -3 flour tortillas, melted cheddar cheese, pico de gallo, herbed sour cream, shredded lettuce, and blackened cod fish. Served with a side of coleslaw. $14
FRESH BROILED or BLACKENED FISH – In an light lemon butter sauce, or blackened, Cajun style with rice and vegetable of the day. $14
VEGGIE BURGER – with lettuce, tomato, and onion a grilled brioche roll and served with choice of side. $12
COWBOY STEAK - 24oz seasoned bone-in char grilled ribeye topped with garlic butter and onion ribbons and served with choice of potato and vegetable of the day. $48
ADD WITH ANY STEAK:
Add sautéed mushrooms, or sautéed onions, or blue cheese crumbs for $2
LOADED – 5 jumbo shrimp scampi for $14
Add 1 homemade crab cake served with remoulade sauce for $9
TRY ONE OF OUR MANY HOMEMADE DESSERTS!