Easy on/off the Thruway
Plenty of Parking
(518) 400-1746
Open 11AM-11PM
- Kitchen hours -

Mon, Tues:
Closed
Wed:
11:30AM-9PM
Thurs:
11:30AM-9PM
Fri:
11:30AM-9PM
Sat:
11:30AM-9PM
Sun:
11:30AM-9PM
- Holiday Hours -
Thanksgiving day: Closed
Christmas Eve: Closed @ 3pm
Christmas day: Closed
New Years day: Closed
Memorial day: Closed
4th of July: Closed
Labor Day: Closed
Columbus Day weekend: Closed
Take out Available any time!

Patticake Creations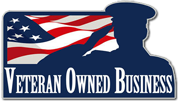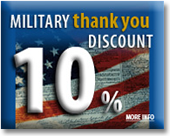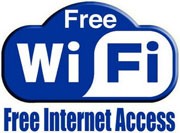 Daily Specials
Saturday Specials, 9/23/17
Signature Bloody Mary With Shrimp & Bacon Garnish - $12
Adult Root Beer Float (w/Shot of Captain Morgan & Fireball) $12
Old Camp Palmer - $8
Coconut Mojito - $9
Cucumber Mint Martini - $9
Apple Pie Martini - $9
Pumpkin Pie Martini -$9
Fall Sangria - $10 (18oz glass)
Pumpkin White Russian - $10 (16oz glass)
NFL BLOODY MARY – garnished with chicken tenders, bacon, stuffed olives pickles, onion rings, and celery. $14
STEAK QUESADILLA– steak, black beans, corn, cheddar cheese and pico de gallo in a flour tortilla. Served with salsa and sour cream. $14
FISH TACO -3 flour tortillas, melted cheddar cheese, pico de gallo, herbed sour cream, shredded lettuce, and blackened cod fish. Served with a side of coleslaw. $14
VEGGIE BURGER – with lettuce, tomato, and onion a grilled brioche roll and served with choice of side. $12
BEER CHEESE BURGER- 8oz burger topped with beer cheese, bacon, and crispy onions on a grilled pretzel roll. Served with choice of side. $13
COD FRANCESE- egg battered cod pan seared in a lemon white wine butter sauce. Served with angel hair pasta in garlic and olive oil. $18
BLACK and BLEU FILET - 8oz bacon wrapped filet mignon with a bleu cheese sauce. Served with vegetable of the day and mashed potatoes. $32.
JACK DANIELS NY STRIP STEAK – 16oz NY strip with Jack Daniels sauce and crispy onion ribbons. Served with vegetable of the day and choice of potato. $30
COWBOY STEAK -24oz hand cut seasoned bone-in char grilled ribeye topped with garlic butter and onion ribbons. Served with choice of potato and vegetable of the day. $42
Add sautéed mushrooms, or sautéed onions, or blue cheese crumbs for $2
LOADED – 5 jumbo shrimp scampi for $14
SPICY COWBOY– 24oz hand cut, bone-in ribeye steak topped with sautéed onions, cherry peppers, and fried onion ribbons. Served with vegetable of the day and choice of potato. $44.
TRY ONE OF OUR MANY HOMEMADE DESSERTS!