Easy on/off the Thruway
Plenty of Parking
(518) 400-1746
- Kitchen Hours -

Fall-Winter-Spring
(Labor Day to June 21st)

Wed-Fri:
4PM-9PM
Sat-Sun:
11AM-9PM
Mon, Tues:
Closed
- Bar Hours -
Open until 11:00PM
- Holiday Hours -
Christmas Eve: Closed @3pm
Christmas day: Closed
New Years day: Closed
Super Bowl: Closed @ 5:30
Memorial day: Closed
4th of July: Closed
Labor Day: Closed
Wednesday, Sept. 5:
Closed for Maintenance
Columbus Day: Closed
Thanksgiving Day: Closed
Take out Available any time!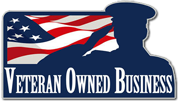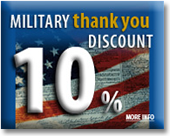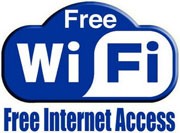 Daily Specials
Sunday Specials
DRINKS
NFL BLOODY MARY – chicken tenders, bacon, stuffed olives pickles, onion rings,
and celery. $14
Signature Bloody Mary – Jumble Shrimps, Stuffed Olives, & Bacon Garnish – $13
Grilled Bloody Mary - Grilled cheese, Waffle fries, Bacon, Olives, & Pickles - $14
SUNDAY FEATURE:
NEW!! FAMILY NIGHT. 2-8 pm kids under 10 EAT FREE from the kid's menu with the purchase of an adult entrée (one kid per adult entrée, holidays excluded).
HAPPY HOUR 4-7 pm
$1 OFF ALL CLAM APPETIZERS ON THE MENU
APPETIZERS
SEARED SCALLOPS – pan seared scallops with candied pork belly and braised red cabbage, $15
CRAB CAKES – 2 large homemade Maryland style cakes served with remoulade sauce. $18
SAUSAGE & PEPPER SLIDERS - sautéed peppers and onions and topped with parmesan cheese. $12
STEAK QUESADILLA – steak, black beans, corn, cheddar cheese and pico de gallo in a flour tortilla. Served with salsa and sour cream. $14
BRUNCH - LUNCH SPECIALS
NEW!! - CINNAMON SWIRL FRENCH TOAST – homemade cinnamon bread drizzled with a vanilla icing glaze. $8
SOUTHWEST STEAK SALAD – romaine and iceberg lettuce with grilled steak, cucumbers, red onions, cheddar cheese, black beans, corn, and pico de gallo. Served with salsa ranch dressing and garnished with crispy tortilla strips. $19
FISH SANDWICH – panko fried white fish with lettuce, tomato, onion, and tartar sauce on a grilled brioche roll. Served with choice of side. $12
VEGGIE BURGER – lettuce, tomato, and onion on a grilled brioche roll. Served with choice of side. $12
CHICKEN and APPLES - panko fried chicken, cheddar cheese, caramelized apples and onion with honey mustard on a salted and grilled pretzel roll. Served with choice of side. $13
MONTE CRISTO - golden battered French toast, slow roasted turkey baked ham & Swiss cheese. Served with your choice of side. $13
DINNER SPECIALS
CHICKEN STACK - layered panko fried chicken with spinach, tomatoes, and mozzarella cheese and topped with a vodka cream sauce and shaved parmesan cheese. Served with a side of angel hair pasta tossed in garlic and olive oil. $18
LOADED PENNE – shrimp, chicken, sausage, and spinach tossed with penne pasta in a vodka cream sauce and topped with shaved parmesan cheese. $28
LOBSTER RAVIOLI – served with fresh lobster meat in a bacon and garlic Alfredo sauce. $36
LOBSTER MAC & CHEESE – tossed with lobster béchamel then topped with crunchy panko and a lobster garnish. $24
SHORT RIBS - braise beef short ribs served with a red wine pan sauce over rigatoni pasta. $24
PORK BELLY and SCALLOP CARBONARA – with fettuccine pasta in a carbonara sauce. $28
THE JAMMIN FILET- 8oz bacon wrapped filet topped with a bacon onion jam and onion ribbons. Served with choice of potato and vegetable of the day. $35
TERIYAKI NY STRIP STEAK – served with yellow rice topped with peppers, onions, broccoli, scallions, and honey garlic teriyaki glaze. $35
COWBOY STEAK – 24oz hand-cut bone-in Ribeye steak, grilled and topped with garlic butter and crispy onion ribbons. Served with vegetable of the day and choice of potato. $48
TRY ONE OF OUR MANY HOMEMADE DESSERTS!