Easy on/off the Thruway
Plenty of Parking
(518) 400-1746
- Kitchen Hours -

Summer

(June 19th - Labor Day)

Wed-Thu:
4PM-10PM
Fri-Sat:
4PM-10PM
Sun:
4PM-10PM
Closed Mon, Tues
- Bar Hours -
Open until 12:00AM
- Happy Hours -

Wed-Fri:
4PM-7PM
Sun:
4PM-7PM
- Holiday Hours -
Christmas Eve: Closed
Christmas day: Closed
New Years day: Closed
Super Bowl: Closed @ 5:30
Memorial day: Closed
4th of July: Closed
Labor Day: Closed
Wed-Thur, Sep 4-5:
Closed for Maintenance
Columbus Day: Closed
Thanksgiving Day: Closed
Take out Available any time!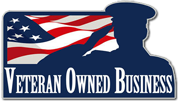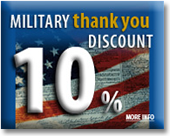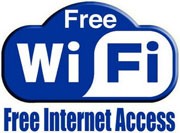 Daily Specials
Date Night
Every Wednesday $49 a couple
CHOICE OF A BOTTLE OF RED or WHITE HOUSE WINE
FIRST COURSE
Cup of Soup of the Day
or
House Caesar of Garden Salad
SECOND COURSE
CHICKEN STACK - layered panko fried chicken with Swiss cheese, and ham. Topped with a Alfredo cream sauce and shaved parmesan cheese. Served with a side of angel hair pasta tossed in garlic and olive oil.
PORK CHOPS with Carolina BBQ Glaze – boneless pork chops with a Carolina BBQ glaze and served with choice of potato and vegetable of the day.
QUESADILLA SALAD -bed of lettuce, cucumbers, tomatoes, red onions, black beans, corn, pico de gallo, cheddar cheese, and grilled chicken. Garnished with four cheese quesadilla wedges and served with a salsa ranch dressing.
VEGETABLE ALFREDO – seasonal vegetables tossed with penne pasta in an Alfredo cream sauce and topped with shaved parmesan cheese.
SALMON PICCATTA – lemon white wine sauce with capers. Served with angel hair pasta.
THIRD COURSE
Choice of One Homemade Dessert to Share
DESSERT MENU:

NEW… KEYLIME POUND CAKE. with ice cream & homemade whip cream.
CARROT CAKE. with cream cheese frosting & homemade whip cream.
CANNOLI LAYER CAKE. with homemade whip cream.
CHEESE CAKES with homemade whip cream.
Bailey's Chocolate Cheese Cake
(Must be 21yrs old or older to purchase).
Plain Cheesecake (GF) with fruit topping.
Boston Cream Pie Cheesecake.
Cinnamon Roll Cheesecake.
Cookie Trifecta Cheesecake (Oreo, Choc Chip & Fudge Brownie).
Oreo Cookies & Cream Cheesecake.
CHOCOLATE FUDGE TORTE (GF). with homemade whipped cream.
APPLE PIE. with vanilla ice cream & homemade whip cream.
SPECIALTY JUMBO CUPCAKES. ask your server for todays flavor.
BREAD PUDDING. with whiskey sauce.
BROWNIE SUNDAE. with homemade fudge brownie homemade whip cream.