Easy on/off the Thruway
Plenty of Parking
(518) 400-1746
- Kitchen Hours -

Fall-Winter-Spring
(Labor Day to June 21st)

Wed-Sun:
4PM-9PM
Closed Mon, Tues
- Bar Hours -
Open until 11:00PM
- Holiday Hours -
Christmas Eve: Closed @3pm
Christmas day: Closed
New Years day: Closed
Super Bowl: Closed @ 5:30
Memorial day: Closed
4th of July: Closed
Labor Day: Closed
Wednesday, Sept. 5:
Closed for Maintenance
Columbus Day: Closed
Thanksgiving Day: Closed
Take out Available any time!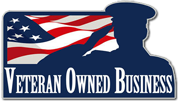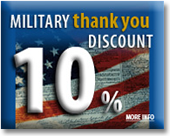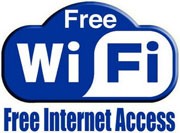 Daily Specials
SPECIALS
Wine Down Wednesday, 5/22/19
WEDNESDAY FEATURE:
NEW… DATE NIGHT (Three course meal & bottle of wine for two) $49
See Date Night Menu
HALF PRICE ON ALL HOUSE WINES ALL DAY TODAY
APPETIZERS
SEARED SCALLOPS – pan seared scallops with candied pork belly and braised red cabbage, $15
CRAB CAKES – 2 homemade jumble cakes served with remoulade sauce. $18
STEAK QUESADILLA – steak, black beans, cheddar cheese and pico de gallo in a flour tortilla. Served with salsa and sour cream. $14
ENTREE
CHICKEN STACK - layered panko fried chicken with mozzarella cheese, tomatoes, and spinach with a vodka cream sauce and topped with shaved parmesan cheese. Served with a side of angel hair pasta tossed in garlic and olive oil. $18
SCAMPI – chicken and shrimp in a scampi sauce over angel hair pasta. $28
EGGPLANT PARMESAN – fried and topped with marinara sauce and mozzarella cheese and served with choice of pasta. $17
TERIYAKI NY STRIP STEAK – served with yellow rice topped with peppers, onions, broccoli, scallions, and honey garlic teriyaki glaze. $35
THE JAMMIN FILET- 8oz bacon wrapped filet topped with a bacon onion jam and onion ribbons. Served with choice of potato and vegetable of the day. $35
COWBOY STEAK – 24oz bone-in Ribeye seasoned, grilled, and topped with garlic butter and fried onion ribbons. Served with choice of potato and vegetable of the day. $48
ADD WITH ANY STEAK:
Add 1 homemade crab cake served with remoulade sauce for $9
Add sautéed mushrooms, or sautéed onions, or blue cheese crumbs for $2
LOADED – 5 jumbo shrimp scampi for $15
TRY ONE OF OUR HOMEMADE DESSERTS!