Easy on/off the Thruway
Plenty of Parking
(518) 400-1746
Open 11AM-11PM
- Kitchen hours -

Mon:
11AM-9PM
Tues:
Closed
Wed:
11AM-9PM
Thurs:
11AM-10PM
Fri:
11AM-10PM
Sat:
11AM-10PM
Sun:
11AM-9PM
- Holiday Hours -
Thanksgiving day: Closed
Christmas Eve: Closed @ 3pm
Christmas day: Closed
New Years day: Closed
Memorial day: Closed
4th of July: Closed
Labor Day: Closed
Take out Available any time!

Patticake Creations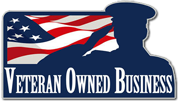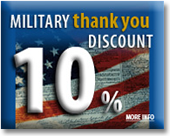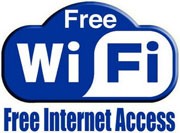 Daily Specials
SPECIALS
Cheeseburger & a Beer Saturday, 6/24/17
SIGNATURE BLOODY MARY WITH SHRIMP GARNISH - $12
OLD CAMP PALMER - $8
Adult Root Beer Float - $12
New…. KEY LIME PIE MARTINI -$9
New…COCONUT MOJITO $9
New…CUCUMBER MINT MARTINI-$9
TRACK BLOODY –meatballs, mozzarella sticks, waffle fries, pickles, olives, and celery in our House Bloody Mary. $15
★★★★★ CHEESEBURGER and a BEER ★★★★★
8oz burger with choice of cheese and side and served with choice of draft beer. $15
(Add your favorite toppings for a small up-charge.)
CORNBREAD SLIDERS – BBQ pork, cheddar cheese, and caramelized onions on grilled corn bread. $10
HOT ROAST BEEF SANDWICH – served open faced over grilled white bread and topped with homemade beef gravy with a side of French fries. $13
VEGGIE BURGER – with lettuce, tomato, and onion a grilled brioche roll and served with choice of side. $11
PENNE alla VODKA – chicken and broccoli tossed with penne pasta and alla vodka sauce and topped with shaved parmesan cheese. $18
BLACK and BLEU FILET - 8oz bacon wrapped filet mignon with a bleu cheese sauce. Served with vegetable of the day and mashed potatoes. $32.
JACK DANIELS NY STRIP STEAK – 16oz NY strip with Jack Daniels sauce and crispy onion ribbons. Served with vegetable of the day and choice of potato. $30
COWBOY STEAK -24oz seasoned bone-in char grilled ribeye topped with garlic butter and onion ribbons. Served with choice of potato and vegetable of the day. $42
Add sautéed mushrooms, or sautéed onions, or blue cheese crumbs for $2
TRY ONE OF OUR MANY HOMEMADE DESSERTS!