Temporary Hours for Curbside Pickup
Hours:
Wed-Sun:
3:30PM-8:00PM
Closed Mon, Tues
Our $20 family style meals reheat in the oven nicely if you want to order ahead.
Easy on/off the Thruway
Plenty of Parking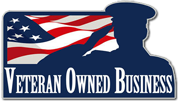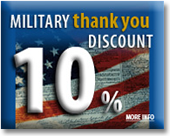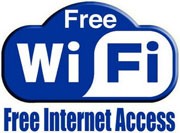 Daily Specials
Weekend Specials
RED CARPET CURBSIDE PICKUP
(You don't even have to get out of your car. We bring out to you)
BACON, BURGERS, BEER, BOURBON AND GREAT STEAKS!!
Customize a burger and we will include a complimentary beer ($6 value) To-Go
Customize any steak and we will upgrade to a complimentary Bourbon Smash drink To-Go ($11 value).
APPETIZERS
QUESADILLA – Chicken, cheddar cheese, pico de gallo and a side of sour cream and salsa. $16
CAULIFLOWER PIZZA – mozzarella and ricotta cheese, wilted spinach, garlic, grilled tomatoes, and a balsamic drizzle. $18
ENTRÉES
THE COWBOY STEAK – 24oz bone-in Ribeye seasoned, grilled, and topped with garlic butter and fried onion ribbons. Served with choice of potato and vegetable of the day. $65
BBQ CHICKEN DINNER – 2 boneless BBQ chicken breasts served with a side of mac and cheese and coleslaw. $19
BEEF KABOB DINNER – beef kabob made with filet mignon tips with seasonal vegetables and teriyaki sauce over rice. $24
CHICKEN TACOS – - 3 flour tortillas, melted cheddar cheese, pico de gallo, herbed sour cream, shredded lettuce, and blackened chicken. Served with a side of coleslaw. $18
GRILLED PRIME MELT WRAP– shaved prime rib, provolone cheese, caramelized onions, and horseradish mayo. Served with choice of side. $18
CHICKEN CORDON BLEU SANDWICH – panko fried chicken, sliced ham, Swiss cheese, and honey mustard on a grilled brioche roll. Served with choice of side. $16
GRILLED THAI CHILI WRAP - crispy chicken tossed in thai chili sauce, cheddar cheese, shredded cabbage, bacon, and red onion. Served with a choice of side. $16
CHICKEN STACK - layered panko fried chicken with mozzarella cheese, tomatoes, and spinach with a vodka cream sauce and topped with shaved parmesan cheese. Served with a side of angel hair pasta tossed in garlic and olive oil. $19
------------------------------------------------------------------------------------------
NEW… PICNIC PACKS To-Go (feeds 4-6)
CHOOSE 1
12 BBQ Pork Sliders – cheddar cheese. $40
12 Burger Sliders – American cheese $45
12 Hot Dog Sliders. $30
1/2 Tray Chicken Quesadilla $40
CHOOSE 2 SIDES (included in price above)
Garden Salad with Italian Dressing.
Quart Macaroni Salad.
Quart Coleslaw.
Large Side Mac & Cheese.
Large Side Tater Tots.
ADD:
6 Large Homemade Brownies. $12
6 Pack Mix & Match Bottle Beer $10
4 Mix & Match Draft Beer $10
4 Fountain Sodas $5
1 Bottle House Wine $12
------------------------------------------------------------------------------------------------------------------------------------
PASTA KITS TO-GO - $15
Pound of raw pasta of the day, one quart of homemade marinara sauce, homemade bread & garlic butter
-----------------------------------------------------------------------------------------------------------------------------------
FAMILY STYLE TRAYS TO- GO - Serves 4-6 people (ppl)
Garden salad and homemade bread & butter included
$20 TRAYS
1) BAKED ZITI.
2) BAKED MAC & CHEESE.
$25 TRAYS
3) CHICKEN MARSALA or CHICKEN FRANCESE w/ ANGEL HAIR PASTA.
4) CHICKEN or SAUSAGE PENNE ALFREDO with garlic & onions or ALA VODKA with garlic, roasted red peppers & onions.
$30 TRAYS
1) MEATLOAF – sliced meatloaf and mashed potatoes with homemade beef gravy.
2) CHICKEN RIGGIE (SPICY) chicken, peppers, onions, mushrooms, cherry peppers, light red sauce tossed with rigatoni.
$40 TRAYS
1) BONELESS PORK CHOPS with mashed potatoes
2) FRIED BONELESS CHICKEN BREAST with mashed potatoes
3) BALSAMIC CHICKEN cheddar cheese, roasted red peppers, onions, balsamic drizzle and rice
4) BEEF STROGANOFF made with our choice prime rib served over bow tie pasta (limited time)
5) LOADED RIGATONI – Chicken, sausage and shrimp in a vodka cream sauce with garlic, roasted
red peppers & onions.
END ON A SWEET NOTE - TRY ONE OF OUR MANY HOMEMADE DESSERTS!
HOMEMADE DESSERT MENU:
FROZEN BANANA SPLIT PIE with homemade whipped cream. $10
CARROT CAKE with cream cheese frosting. $9
BREAD PUDDING with whiskey sauce. $9
BROWNIE SUNDAE with homemade fudge brownie. $9
PEANUT BUTTER PIE with homemade whipped cream. $9
PLAIN CHEESECAKE (GF) with fruit topping. $10
PUNKIN PIE with homemade whipped cream. $9
SPECIALTY CHEESECAKES ask your server for today flavors. $10
NEW… GERMAN CHOCOLATE CHEESECAKE with coconut flakes?
NEW… PINEAPPLE UPSIDE DOWN CHEESECAKE?
NEW… Blueberry Lemonade Cheesecake?
Boston Cream Cheesecake?
Cinnamon Roll Cheesecake?
NEW… Coffee Tuffoo Cheesecake?
Cookie Trifecta Cheesecake (Oreo, Choc Chip & Fudge Brownie)?
Oreo Cookies & Cream Cheesecake?
Chocolate Raspberry Cheesecake?
Pumpkin Cheesecake?
Strawberry and Cream Cheesecake?
TIRAMISU with homemade whipped cream. $10