Dine-in or To-Go!
Reservations are welcome for indoor seating
Easy on/off the Thruway
Plenty of Parking
- Kitchen Hours -

Wed-Sat:
4PM-9PM
Closed Sun, Mon, Tue
- Holiday Hours -
Christmas Eve: Closed
Christmas day: Closed
New Years day: Closed
4th of July: Closed
Thanksgiving Day: Closed
Take out Available any time!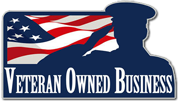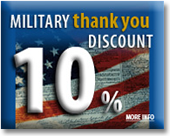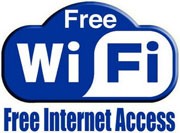 Daily Specials
We are CLOSED
On Sunday, Monday, & Tuesday
FALL-WINTER HOURS
Wednesday 4pm to 9pm
Thursday 4pm to 9pm
Friday 4pm to 9pm
Saturday 4pm to 9pm
We are
Very, very thankful
for
your business and look forward
to seeing you on Wednesday
Below is Wednesday Specials
_____________________________
WEDNESDAY
SPECIALS
(Easy on/off the Thruway, Plenty of Parking)
WINE FEATURES by Dona Helena (Portugal) $10gls / $40 btl
Moscatel Blend, dry white
Castelao Red Blend
_____________________________
COCKTAIL SPECIAL - $13
CITRUS PALOMA
RED or WHITE SANGRIA
__________________________________________
ADDITIONAL SPECIALS
HOT CRAB DIP – served with toasted bread rounds and tortilla chips. $24
VEAL STACK – provolone cheese, tomato, beef bacon, Alfredo sauce. Served with angel hair pasta with garlic oil. $32
SMASH BURGER – two 4oz beef patties, choice of cheese, side of fries. $16
Add bacon $4 mushrooms, fried onions, or jalapenos $2ea
LAND & SEA – bacon wrapped filet, old bay compound butter, scallops, shrimp, starch, vegetable $82
_________________________________
3 COURSE SPECIAL
$36
(Dine-In Only)
STARTER (choice of one)
CAESAR SALAD
GARDEN SALAD
SOUP of the Day
MAIN (choice of one)
HONEY BOURBON SALMON – choice of starch, vegetable.
FRIED CHICKEN – mashed potato, vegetable, gravy
RAGU – braised beef. rigatoni pasta, shaved parmesan cheese.
10 oz NY STRIP – grilled, vegetable, starch.
DESSERT (choice of one)
ASK YOUR SERVER FOR SELECTION
________________________
Make reservations anytime on Book Now RESY on the tool bar above, or by calling for reservations Wednesday through Saturday from 3pm to 9pm at (518) 400-1746.
Ordering Online now available at 13northny.com
Go to ORDER ONLINE on the tool bar above to start
THURSDAY SPECIAL
Is our Famous Prime Rib Dinner:
Join us every Thursday for delicious, flavorful slow cooked Prime Rib Dinners Dine-In or To-Go. We only do our famous prime rib on Thursday's. We start by hand selecting our choice to premium prime ribs just for you. Make your reservation on RESY any time or Call to reserve your table at (518) 400-1746. Then Relax, sit back, and let us do the cooking for you.
Don't wait; our Prime Rib Dinners can sell out fast!!
PRIME RIB – with vegetable of the day, choice of potato, and a side of au jus.
QUEEN CUT (16oz) $36 KING CUT (24oz) $47
­­­­­­­­­­______________________________________________
FRIDAY SPECIALS
Is our:
Fresh Fish Friday
Join us every Friday for our flavorful, FRESH FISH FRIDAY either dine-in, or To-Go!! Fresh Wild, Northern Atlantic White Cod straight up from the Fulton Fish Market cooked multiple ways. Never frozen. Full American Fair – Made from Scratch Kitchen– Cooked to order menu, that's sure to please everyone at your table.
Don't wait our Fresh Fish Friday (Cod) can sell out early!
COD FRANCESE - egg battered cod pan seared in a lemon white wine butter sauce. Served with angel hair pasta in garlic and olive oil. $25
STUFFED COD – crabmeat stuffing, lemon white wine sauce, vegetable, starch. $42
FRESH BROILED or BLACKENED FISH – In a light lemon butter sauce, or blackened, with rice and vegetable of the day. $24
FISH TACO - 3 flour tortillas, melted cheddar cheese, pico de gallo, herbed sour cream, shredded lettuce, and blackened cod. Served with a side of macaroni salad. $24
FISH and CHIPS – beer battered cod, French fries, macaroni salad, and tartar or cocktail sauce. $24
­­­­­­­­­___________________________________________
HAPPY HOUR
Wed-Sat 4 - 5:30pm
**Bar Seating**
SOUP, SALAD & BREAD $10
SMALL PLATES - $6
Pretzel & beer cheese
Fried zucchini & marinara
Onion rings & spicy ranch
BEER - $5
Peroni, Blue Moon, Miller light or Fiddlehead
WINE - $6
House Red or House White
COCKTAILS - $8
Old Fashion, Margarita, or Moscow Mule
________________________________________________________