Easy on/off the Thruway
Plenty of Parking
(518) 400-1746
- Kitchen Hours -

Fall-Winter-Spring

(Labor Day - December 31st)

Wed-Sat:
4PM-9PM
Sun:
4PM-8PM
Closed Mon, Tues
- Bar Hours -
Open until 11:00PM
- Happy Hours -

Wed-Fri:
4PM-7PM
Sun:
4PM-7PM
- Holiday Hours -
Christmas Eve: Closed
Christmas day: Closed
New Years day: Closed
Super Bowl: Closed @ 5:30
Memorial day: Closed
4th of July: Closed
Labor Day: Closed
Columbus Day: Closed
Thanksgiving Day: Closed
Take out Available any time!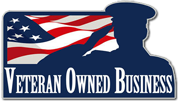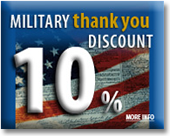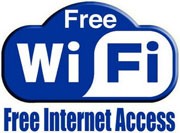 Daily Specials
We are CLOSED
On Monday & Tuesday
We are
Very, very thankful
for
your business and look forward
to seeing you on Wednesday
Below is Wednesday Specials
_____________________________________________
WEDNESDAY FEATURE/SPECIALS
DATE NIGHT!!
$49 a Couple
CHOICE OF A BOTTLE OF RED or WHITE HOUSE WINE
FIRST COURSE:
Cup of Soup of the Day
OR
House Caesar of Garden Salad
SECOND COURSE:
CHICKEN STACK - layered panko fried chicken with mozzarella cheese, sliced meatballs, mushrooms, and marinara sauce. Topped with shaved parmesan cheese and served with a side of angel hair pasta tossed in garlic and olive oil.
MAPLE PORK – 2 boneless pork chops grilled and topped with a house made maple cream sauce. Served with choice of potato and vegetable of the day.
TACO SALAD – lettuce, pico de gallo, fire-roasted corn, black beans, shredded shedder cheese, and choice of ground beef, grilled chicken, or steak in a tortilla shell. Served with a side of cilantro lime vinaigrette dressing and sour cream.
VEGETABLE ALFRESCO – seasonal vegetables tossed with penne pasta in garlic oil and topped with shaved parmesan cheese.
SALMON PICCATTA – lemon white wine sauce with capers. Served with angel hair pasta.
THIRD COURSE
Choice of One Homemade Dessert to Share
END ON A SWEET NOTE MENU:
CARROT CAKE. with cream cheese frosting & homemade whip cream.
CHEESE CAKES with homemade whip cream.
Apple Crisp Cheesecake
Bailey's Chocolate Cheese Cake
(Must be 21yrs old or older to purchase).
Plain Cheesecake (GF) with fruit topping.
Boston Cream Pie Cheesecake.
Cinnamon Roll Cheesecake.
Cookie Trifecta Cheesecake (Oreo, Choc Chip & Fudge Brownie).
Oreo Cookies & Cream Cheesecake.
APPLE PIE. with vanilla ice cream & homemade whip cream.
CHOCOLATE FUDGE TORTE (GF). with homemade whipped cream.
PUMPKIN PIE. with homemade whip cream.
SPECIALTY JUMBO CUPCAKES. ask your server for todays flavor.
BREAD PUDDING. with whiskey sauce.
BROWNIE SUNDAE. with homemade fudge brownie homemade whip cream.