Easy on/off the Thruway
Plenty of Parking
(518) 400-1746
- Kitchen Hours -

Fall-Winter-Spring

(Labor Day - December 31st)

Wed-Sat:
4PM-9PM
Sun:
4PM-8PM
Closed Mon, Tues
- Bar Hours -
Open until 11:00PM
- Happy Hours -

Wed-Fri:
4PM-7PM
Sun:
4PM-7PM
- Holiday Hours -
Christmas Eve: Closed
Christmas day: Closed
New Years day: Closed
Super Bowl: Closed @ 5:30
Memorial day: Closed
4th of July: Closed
Labor Day: Closed
Columbus Day: Closed
Thanksgiving Day: Closed
Take out Available any time!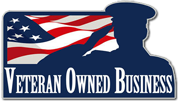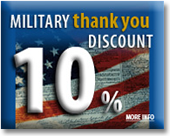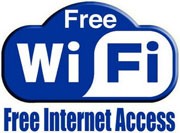 Daily Specials
Weekend Dinner Specials
9/21 - 9/22
SATURDAY FEATURES:
MEATBALLS and MARTINIs - $1 off all martini's
$5 meatball appetizer topped with ricotta cheese
SUNDAY FEATURE:
$1 OFF ALL CLAM APPETIZERS ON THE MENU
HAPPY HOUR 4-7 pm at the bar
DRINKS
NEW… MOSCOW MULE. $8.00
FALL SANGRIA - (20oz wine glass) $10.00
WINNER'S CIRCLE COLD BREW - Baileys, choc liqueur & Death Wish Coffee. $12.00
NEW... BOURBON MILK and TWO CHOCOLATE CHIP COOKIES $12.00
(Jim Bean, Almond Milk, and simply syrup)
APPETIZERS
QUESADILLA – chicken, black beans, cheddar cheese and pico de gallo in a flour tortilla. Served with salsa and sour cream. $15
NACHOS – seasoned tortilla chips, cheddar cheese, pico de gallo, jalapenos, and chicken. Served with a side of salsa and sour cream. $15
ENTREES
COWBOY STEAK – 24oz bone-in Ribeye seasoned, grilled, and topped with garlic butter and fried onion ribbons. Served with choice of potato and vegetable of the day. $48
MAPLE PORK – 2 boneless pork chops grilled and topped with a house made maple cream sauce. Served with choice of potato and vegetable of the day. $24
CHICKEN STACK - layered panko fried chicken with Swiss cheese and ham. Topped with an Alfredo cream sauce and shaved parmesan cheese. Served with a side of angle hair pasta tossed in garlic and olive oil. $18
FRESH BROILED or BLACKENED FISH – In a light lemon butter sauce, or blackened, Cajun style with rice and vegetable of the day. $18
VEGGIE BURGER –lettuce, tomato, and onion on a grilled brioche roll. Served with choice of side. $14
SCALLOP ALFREDO – seared scallops, bacon and mushrooms with penne pasta tossed in an alfredo cream sauce. $28
TRY ONE OF OUR MANY HOMEMADE DESSERTS!
END ON A SWEET NOTE - DESSERT MENU:
APPLE PIE. with vanilla ice cream & homemade whip cream. $8
CARROT CAKE. with cream cheese frosting & homemade whip cream. $9
CHEESE CAKES with homemade whip cream. $9:
Apple Crisp Cheesecake
Bailey's Chocolate Cheese Cake
(Must be 21yrs old or older to purchase).
Plain Cheesecake (GF) with fruit topping.
Boston Cream Pie Cheesecake.
Cinnamon Roll Cheesecake.
Cookie Trifecta Cheesecake (Oreo, Choc Chip & Fudge Brownie).
Oreo Cookies & Cream Cheesecake.
CHOCOLATE FUDGE TORTE (GF). with homemade whipped cream. $9
PUMPKIN PIE. with homemade whip cream. $8
SPECIALTY JUMBO CUPCAKES. ask your server for todays flavor. $6
BREAD PUDDING. with whiskey sauce. $8
BROWNIE SUNDAE. with homemade fudge brownie homemade whip cream. $9