(518) 400-1746
Dine-in and patio open!
Reservations are welcome for indoor seating
Easy on/off the Thruway
Plenty of Parking
- Kitchen Hours -

Wed-Sat:
4PM-9PM
Sun:
4PM-8PM
Closed Mon, Tues
- Holiday Hours -
Christmas Eve: Closed
Christmas day: Closed
New Years day: Closed
Super Bowl: Closed @ 5:30
Memorial day: Closed
4th of July: Closed
Labor Day: Closed
Columbus Day: Closed
Thanksgiving Day: Closed
Take out Available any time!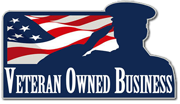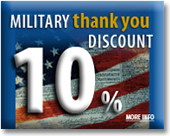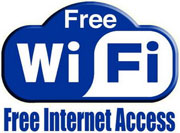 Daily Specials
Weekend Specials
The weekend is here and it's time to enjoy an delicious homemade dinner either dine-in, on the heated patio, or TO-GO with friends and family from 13 North Restaurant. We are a family-owned restaurant with fresh American fare prepared to order from scratch using fresh, local ingredients. Our menu has a wide variety, including hand-cut steaks for which they have become notorious, served by a friendly and highly trained staff.. Call (518) 944-4001 for reservations for dine-in, or To-Go orders. Heated patio seating is on a first come bases.
One of the best-hidden gems in Saratoga Springs!
EASY ON / OFF I-87 (Adirondack Northway). We are right off I-87 at exit 13N on Rt-9 at the 1st traffic light on the right heading into Saratoga Springs, NY on Rt-9. Right in front of the Roosevelt Inn & Suites Hotel. Hope to see you soon ☺
DRINKS
Blueberry Mojito - $10
Cutwater Spirits Paloma or Mai Tai- $8
Heath Bar Martini - $12
FAMILY MEAL OF THE WEEK TAKE OUT SPECIAL $40 (feeds 4)
Chicken Parmesan with rigatoni pasta and marinara sauce
APPETIZERS
FISH & CHIP SLIDERS – beer battered cod, tartar sauce, and coleslaw on a grilled slider rolls. $13
SCALLOPS – pan seared and served with a black bean and corn salsa. $18
CAULIFLOWER PIZZA (White) – mozzarella and ricotta cheese, wilted spinach and garlic, grilled tomatoes, and a balsamic drizzle. $18
LOADED TOTS – potato tots, beer cheese, bacon, pulled pork, and jalapenos. $15
ENTRÉES
PREMIUM COWBOY STEAK – 24oz bone-in premium grade Ribeye seasoned, grilled, and topped with garlic butter and crispy fried onion ribbons. Served with choice of potato and vegetable of the day. $75
CAJUN PASTA (Spicy) – blackened chicken, Andouille sausage, peppers, & onions tossed with rigatoni pasta in a Cajun vodka cream sauce & topped with shaved parmesan cheese. $21
PAN SEARED SCALLOPS – served in scampi sauce with rice and vegetable of the day. $29
SCALLOP ALFREDO – seared scallops, bacon and mushrooms with penne pasta tossed in an alfredo cream sauce. $29
CHICKEN STACK - layered panko fried chicken, mozzarella cheese, spinach, tomato, and vodka cream sauce. Topped with shaved parmesan cheese and served with a side of angel hair pasta tossed in garlic and olive oil. $19
COD FRANCESE - egg battered cod pan seared in a lemon white wine butter sauce. Served with angel hair pasta in garlic and olive oil. $19
FRESH BROILED or BLACKENED FISH – In a light lemon butter sauce, or blackened, Cajun style with rice and vegetable of the day. $18
FISH TACO - 3 flour tortillas, melted cheddar cheese, pico de gallo, herbed sour cream, shredded lettuce, and blackened cod. Served with a side of coleslaw. $18
FISH and CHIPS – beer battered cod with French fries, coleslaw, and tartar or cocktail sauce. $18
END ON A SWEET NOTE - TRY ONE OF OUR MANY HOMEMADE DESSERTS!