Dine-in or To-Go!
Reservations are welcome for indoor seating
Easy on/off the Thruway
Plenty of Parking
- Kitchen Hours -

Wed-Sat:
4PM-9PM
Closed Sun, Mon, Tue
- Holiday Hours -
Christmas Eve: Closed
Christmas day: Closed
New Years day: Closed
4th of July: Closed
Thanksgiving Day: Closed
Take out Available any time!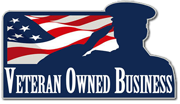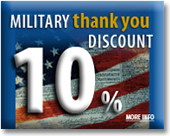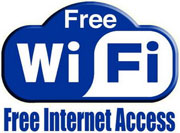 Daily Specials
SPECIALS
Fresh Fish Friday
Join us every Friday for our flavorful, FRESH FISH FRIDAY either dine-in, or To-Go!! Fresh Wild, Northern Atlantic White Cod straight up from the Fulton Fish Market cooked multiple ways. Never frozen. Full American Fair – Made from Scratch Kitchen– Cooked to Order Menu, that's sure to please everyone at your table.
Don't wait our Fresh Fish Friday (Cod) can sell out early!
DRINKS
The Jockey Club – Great Jones Bourbon, Carpano Antica Vermouth, Luxardo cherry $15
13 North Signature Tequila Espresso Martini $15
Signature Bloody Mary – shrimp, Bacon, celery, blue cheese olives $22
WINE FEATURE
Stags' Leap Winery Chardonnay $18 gls
APPETIZERS
HOT CRAB DIP – served with toasted bread rounds and tortilla chips. $24
LOBSTER SLIDERS – butter poached lobster, shredded lettuce, scallions. $24
GENERAL TSO's WINGS – bone-in, carrots, celery, blue cheese. $16
ENTRÉES
COD FRANCESE - egg battered cod pan seared in a lemon white wine butter sauce. Served with angel hair pasta in garlic and olive oil. $25
STUFFED COD – crabmeat stuffing, lemon white wine sauce, vegetable, starch. $42
FRESH BROILED or BLACKENED FISH – In a light lemon butter sauce, or blackened, with rice and vegetable of the day. $22
FISH TACO - 3 flour tortillas, melted cheddar cheese, pico de gallo, herbed sour cream, shredded lettuce, and blackened cod. Served with a side of macaroni salad. $22
FISH and CHIPS – beer battered cod, French fries, macaroni salad, and tartar or cocktail sauce. $22
GREEK SALAD – lettuce, tomato, cucumber, red onion, kalamata olives, roasted red peppers, feta cheese, grilled chicken, choice of dressing. $18
RODEO BURGER – wagyu beef, cheddar, bacon, onion ribbons, BBQ sauce, fries. $25
SHEPARDS PIE – seasoned ground beef, gravy, vegetables, topped with mashed potatoes. $22
VEGETABLE STIRFRY - vegetable medley, sweet teriyaki sauce, yellow rice. $16
LINGUINI and CLAMS – little neck clams served over linquini tossed in a white wine sauce. $36
LOBSTER & SHRIMP FRA DIAVOLO – rigatoni pasta, with fra diavolo sauce. $46
END ON A SWEET NOTE - TRY ONE OF OUR MANY HOMEMADE DESSERTS
________________________
You can now make reservations anytime on Book Now RESY on the tool bar above, or by calling for reservations Wednesday through Saturday from 3pm to 9pm at (518) 400-1746.
Ordering Online now available at 13northny.com
Go to ORDER ONLINE on the tool bar above to start
_______________________